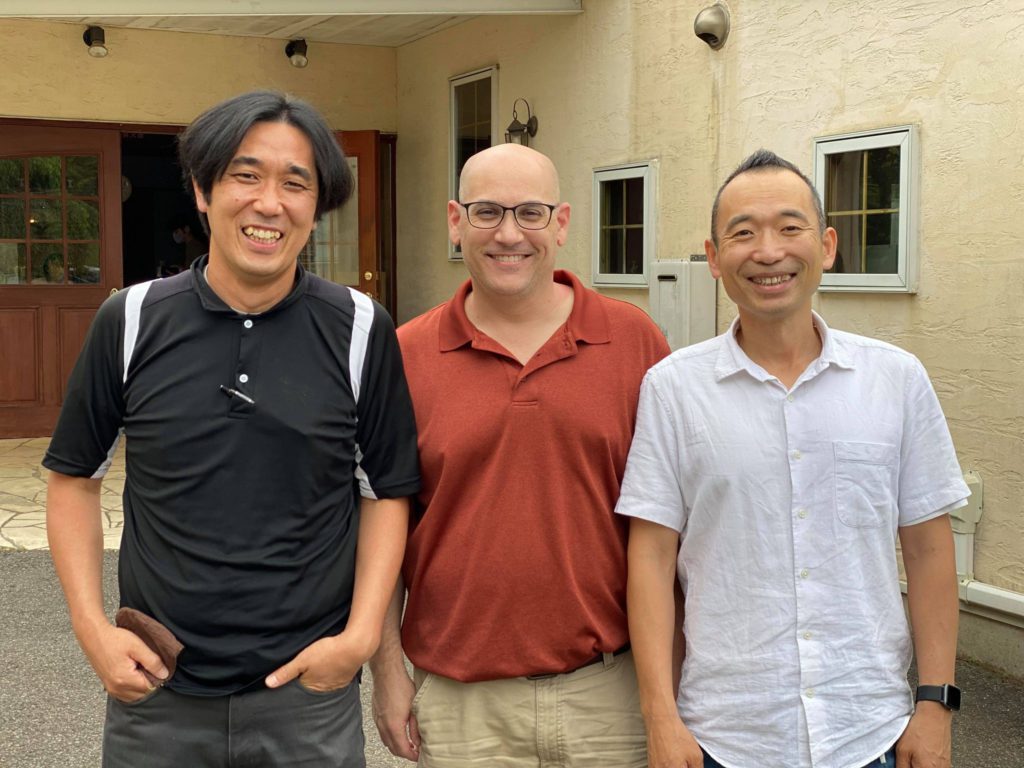 I am honored to work with these two godly men for Alive International.
Tom, next to me, is an MTW missionary from America and a pastor for AI. Tetsuya is one of the pastors of Oyumino Christ Church and a pastor for AI. We regularly meet every week at a cafe near our chapel to talk. Each of us has different gifts, so we could use them together so that that AI could grow more and more, I believe. We three currently preach in rotation from the Gospel of John. I believe it has been good for the AI congregation!
We took this picture in front of the chapel in July.